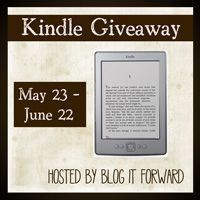 Welcome to the Blog it Forward Kindle Giveaway!
We are happy to have teamed up with a bunch of awesome bloggers to offer one of you an Amazon Kindle!
Fill out the rafflecopter form below to enter!
The more you do, the more entries you get and the better chance you have!
This giveaway closes on Jun 22nd 11:50pm est and is open Internationally.
The winner will get an Amazon Gift Card to buy the Kindle.
*If you are a blogger and would like to join the Blog it Forward team, check out
our website
and join in the fun!*
a Rafflecopter giveaway
Pin It Now!