So I thought I'd share some photos with you today that I've taken yesterday and today. These moments made me laugh and smile at my little monkeys so I wanted to share those happy feelings.
Fionna dancing while Colin plays his "guitar" aka highchair tray
He was a singing and a strumming away!
Beautiful artwork from a few of the kids
My Scentsy order came meant this wonderful packing paper that my kids love to color on! This makes for happy kids for hours!!
I shared this post with: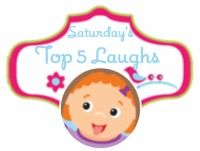 Pin It Now!