If you are like me and homeschool multiple grade levels and all of them are at the lower end you might find it difficult to keep everyone on track. Right now I'm schooling with a 2 month old, a 2 year old, and a 3 year old who are not really in school yet. I'm doing some preschool work with the 2 and 3 year old, but nothing that is going to keep them busy for the entire time that the older kids are doing school. So how do you keep them busy without them disrupting the schooling or becoming a distraction or getting into things they shouldn't?
I want my girls to be involved in school, and even my two boys in kindergarten get done before the 1st and 2nd graders. I don't want them to have to just sit and listen as that gets them into trouble and distracts the older children. But I also don't want them to just be playing. The first year of homeschooling I was homeschooling 4 in preschool and had 2 running around. . . oh and I was pregnant! Yikes that year was interesting, but I have learned quite a bit since then!
Now let me share a list of 5 things to use to help keep your younger kids busy and learning while not distracting from your older kids.
1) Coloring pages! My young ones do coloring pages daily. Each day they get a new letter, whether it is a capital letter or a lower case letter that way they are becoming familiar with their letters and learning some. We also choose a color for the day and they have to use some form of that color to shade their letter. My kids think this is fun and are always excited to see who gets to choose the color for the day.
2) Next we do a picture a day. I tell them what they need to draw and then they draw it. It doesn't always look like what I tell them(okay so very rarely can I tell even slightly what it is supposed to be) but it keeps them occupied and also helps them learn how to use their fingers and hold the crayon correctly.
3) They get to make a book and then read it to either me or one of the older siblings who is done with their work. I give them one or two pages of paper that I've cut into four squares. This becomes their book. They draw pictures and then tell us what the pictures are. It helps with their language and I love watching their imaginations at work!
4) Next we practice fine motor skills. We play with blocks or legos! This is fun and can keep them occupied for hours but also helps them to progress mentally and physically. I think playing with blocks is one of the best things you can do to prepare children for school!
5) Another fun thing when they are getting restless is that I get each of them a notebook to start the year with. They write in their book daily. Sometimes I help them write an actual letter but most of the time they just write in their own little languages and while doing this work on holding their pencil correctly.
I must be doing something right because my 2 year old can count to 15 before she starts having problems, knows all her colors, most of her letters, and can do some simple addition just by being part of school with her older siblings. This is also how my two kindergartners have learned most of what they know. Not because of books and having to do workbooks and course work, but was listening and seeing. It is amazing how quickly little ones can understand and learn. Their little minds pick things up so fast! I love watching them learn and grow!
Keep your eyes peeled as I'm working on a post about the curriculum we're using this year as well as the last 2 days of our journey through the 5 Days of Homeschooling with Multiple Littles!
You can view my other days by the links below and make sure to check up on what the other blogs are doing by using the button below.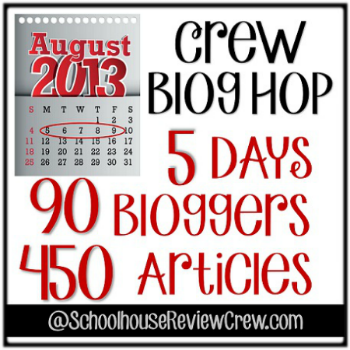 Shared on: Simply Living Wednesdays, Homemaking Link Up, Modest Monday, Wildcrafting Wednesday, Proverbs 31 Thursdays,
Pin It Now!