I am pleased to participate in my first TOS Crew blog cruise! This month we're talking about 5 days of homeschooling. I chose to have my theme be 5 Days of Homeschooling Multiple Littles. I feel I can speak to this due to the fact that I am homeschooling with 9 ages 8 and under.
This school year I have two littles in grade 2, two littles in grade 1, 2 littles in kindergarten, 2 littles in preschool, and one little at the age of 2 months being teachers helper! Whew! What a year we are going to have! With this I think it is important to make sure and have lots of fun things to do.
In addition to our curriculum, I'm planning several crafts and several field trips. Now that brings us to the meat of this post. I want to share with you some easy field trips to do with young children. Keep in mind to these children anything can be a field trip. We love to take field trips walking down our gravel road or simply exploring in our pasture or on our bluffs! To them it is an adventure and an adventure is fun. An adventure is different than the normal book work of school and they don't necessarily realize that they are still learning! This of course is when they possibly learn the most.
So some fun field trips that I recommend doing with your young children:
1) Go for a nature walk and collect leaves in the fall. My kids love this! Simply provide them each with a basket or a bag and let them fill it up with their favorite leaves, flowers, or sticks. We have found some wonderful things on our nature walks before. Our favorite was when we found a perfect butterfly that had been killed. The kids loved learning about it and were quite proud of their discovery! We brought it home with us and made a very pretty bouquet including it so that we could show it off to daddy and any visitors who happened by.
2) If you have a local conservation area or nature conservatory, I recommend driving through it if they have a drive loop or walking if not. We have a local place called
Squaw Creek National Wildlife Refuge
that we love to go drive through and watch the birds and animals through. My kids know more about birds and can identify them better than me just from doing this once a month! Stop at their visitor center and chat. It's a great way for kids to get some nature credits and learn.
3) Simply lay out in the yard and watch the clouds roll by! Yes it's that simple. Kids don't care if you leave the yard or not, they simply love something new. Decide what the clouds look like and then discuss the different types of clouds, cloud formation, etc. It's a great science lesson that they are likely to remember more from than they are a textbook.
4) Get a zoo pass and go once a month. Our closest zoo is 2 hours away. If I were to take all of my children just one time we would spend more money in that one visit then we do for a year pass! So with an annual expense of less than $100 we only need to save the gas money for these monthly trips. Here's what we do to make this a fun and learning field trip! We choose one animal each month and conduct a unit study on it. We then visit the animal, take pictures, and discuss what we have learned about it as well as see if we can learn something new. My kids love going to the zoo and it really is a great resource for us. We also like to incorporate some reading in on this by having the older kids read the signs as well as cartography by having them read the maps!
5) I decided since this is a 5 day blog hop that I'd do 5 field trips though I can come up with loads more to share if interested! Our fifth would be visiting a friend who homeschools. It's amazing what a little play time plus a learning session can bring. We play around for a while and then have a combined lesson with one of the mommies doing the teaching. It can be on nature so we can spend more time outside, music, anatomy, whatever happens to strike our fancy that particular time!
I do have to also add that you really should make use of your local resources. Visit your parks, walk the trails, find those museums with free admission or even the ones that aren't free. There are so many great resources right at your fingertips! I find that going on field trips with my 9 kids isn't as daunting a task as I thought it would be. My kids love to go on field trips and know I'm going to be more willing to schedule more field trips and fun activities if they are well behaved and tend to be on their best behavior.
A few words to remember when going on field trips with young children. Schedule them around nap time to avoid cranky tired children. Take plenty of snacks and water. Make sure to know where the potties are! This is a big must if you're potty training one. We tend to even travel with a potty in the van. It's hard to find a bathroom if you're in the middle of a driving tour! Stop and explore! Let the little ones guide the exploration and you may discover you have a little Lewis or Clark in your family
Do your kids love field trips? Do you have special places that you visit on a regular basis? I know that we tend to revisit the ones that are free and each time we learn something new and exciting. Each trip to the refuge shows us something new or we see a different animal. The baby goslings are so adorable in the spring and migration season is wonderful, not to mention the bald eagles. And don't forget you never know what you'll find out your back door!
Keep your eyes peeled as I'm working on a post about the curriculum we're using this year as well as the last 2 days of our journey through the 5 Days of Homeschooling with Multiple Littles!
You can view my other days by the links below and make sure to check up on what the other blogs are doing by using the button below.
Day 5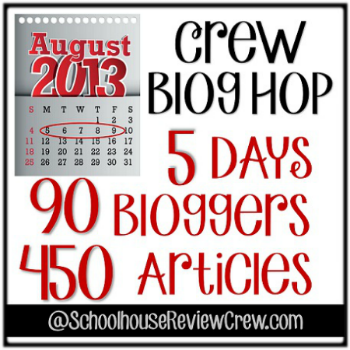 Shared on Modest Monday,
Pin It Now!