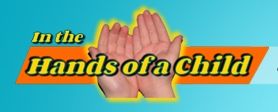 I recently received a PDF of a unit study/lapbook entitled
Dolphins, Porpoises, and Whales
for ages K-4th grade. This was provided by
In The Hands of a Child
.
The regular price of our study is $12.00 but as of right now it is on special sale for $5.00! That is quite a sale at over 50% off!! Now to clarify a little bit. If you go online you will find that the recommended grades for this lapbook are grades 3 and 4 but it does say that it works for grades K-4. I used it with my 1st and 2nd graders. There were quite a few words and such in the reading that they didn't know so I read it aloud to them. They were able to grasp the concepts and do the activities though. I do feel that it is geared more towards the top grades and not the lower ones though. I don't think my kindergarteners would be able to get much out of this.
The Lapbook study came to us in a downloadable PDF form. It was easy to print and fairly self explanatory on how to put it together correctly. Everything you will need is there. Well except for the glue and paper, etc you need for the activities and putting your book together!
Included in your unit study is a 7 day planning guide. Due to the number of children I have we made this into a 14 day unit study. It worked out really well for us! My kids of course wanted to do more each day, but this helped keep it at a manageable level for us since I do have so many young kids to work with! I did read everything aloud to them and we had to substitutes smaller words in for some of the larger ones that we didn't know.
Also included are 20 activities! My kiddos loved doing the activities. I'm not sure that we always did them like they were supposed to be done as they did not have clear cut step by step instructions to follow. If my kids had just been turned loose with the activity, I don't believe they would have been able to get it done correctly.
The sheer amount of information about the animals was amazing!! I learned so much reading through this with my kids. I'm sure in a few years we'll do it again and we'll all learn new things that we didn't get this time. That is the wonderful thing with homeschooling, you never stop learning! Someone went to a lot of effort to discover all the interesting facts that were put together here.
This is only the 2nd lapbook that we've ever done, but my kids loved it! I do have to say that I definitely am going to have to buy stock in glue and majorly stockpile it! My kids really love to make sure everything is super sticky.
So our thoughts: We loved it! We recommend it! We would definitely try other lapbooks/unit studies from them. My kids gave it all thumbs up(well sticky thumbs so maybe thumbs and fingers glued together). Which of course means they enjoyed themselves!
Make sure to pop over to the
Main Crew Blog Post
to check out the other reviews from crew members. There was quite a variety of studies that we were allowed to choose from so lots of fun reading!
Pin It Now!