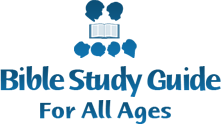 Recently we were asked if we wanted to review a new curriculum to us called
Bible Study for All Ages
. Of course, I love doing Bible studies with my kids and not just during school hours. They are at a stage in their lives that they absorb this stuff like a sponge! We received the
Primary Level
to review.
It was like Christmas opening our packet! In it we found:
A
2 cd set of Children's Songs
. This contains 90 songs for children to learn and sing. I have to say this cd did not stay for school only very long. It now travels with us in our van as we love to listen to music or books on tape while driving. The CD set can be purchased for $19.95.
A brochure/pamphlet showing us what else they offer to help teach and supplement their curriculum. They really have a lot of neat stuff!
Teacher's Primary Level Study Guide
. We received the unit 1 section which is a quarter of the entire curriculum. They currently have units 1 and 2 available for the primary level. Unit 3 will be available spring 2014 while unit 4 won't be available until spring 2015. When they are all done the entire curriculum will include 416 lessons. The Teacher's guide for quarter one can be purchased for $9.95.
Three books of the
student pages
unit 1 which contains lessons 1-26. Again this is the first quarter of the entire unit. Each unit contains four quarters. The entire of unit one contains lessons 1-104. You can purchase the first quarter for $5.95.
Lastly we pulled out the
Bible Book Summary Cards
. This is a big thick package that reminds me of a large size pack of construction paper! These are study cards that ask questions while providing the answers to help your children learn and understand as well as remember what they are learning. You can purchase these for $24.95.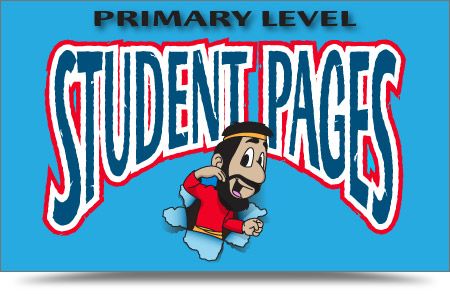 You can purchase all materials together in either the
basic primary starter pack
($99.82) or the
premium primary starter pack
($145.68). The difference is that the premium pack includes wall maps/time lines with the labels for them to do on their own. This primary kit is perfect for your 1st-2nd graders though I think some kindergarteners might also do well in it. As well as some third graders might still benefit from this level. A lot depends on where they are. My two first graders struggle with things and are behind a bit developmentally, they had a bit of trouble grasping some concepts while my 2nd graders really grasped and excelled in this.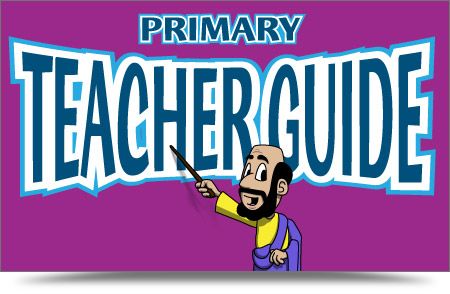 We really enjoyed this curriculum. It was easy to use, self explanatory, and I loved that I didn't have to spend hours preparing to teach it to my kids! I just don't have those hours to start with these days! It is not Genesis straight through the Bible to Revelations which I find refreshing! Since we only received the first quarter to try, we wouldn't have hardly made it out of Genesis if they did it all chronologically! Keep in mind to finish the entire Bible you'd have to use all four units and two of those aren't even available yet. I am very glad we did not have to wait to meet Jesus until 2015.
Another thing I liked about the curriculum is that though they do use the NIV version in their program it was very easy for us to use our KJV editions or NKJV editions with our work. It didn't confuse the children which is great. Also, the curriculum did not seem to have a standpoint on some issues that might have proven controversial or made some churches not want to use it. I think they have done a wonderful job of this. I would definitely recommend this curriculum to other homeschoolers as well as churches for Sunday School programs.
I can definitely see myself buying the next few quarters and doing the complete Units 1 and 2 with my children as well as the other units as they become available. Of course, the ones that used this quarter will be too old to use the last units and will have to explore different levels by then!
Interested in one of the other levels provided by Bible Study for All Ages? Make sure to check out the
Main Crew Blog Post
to see what other Crew members thought of them!
Pin It Now!