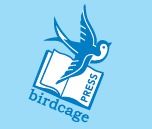 Recently my kids were extremely excited about a review item. Even more excited than normal! This is because we were getting to review
Wild Cards: Backyard Birds
from
Birdcage Press
. My kids love watching the birds that comes to our feeders. This gave us a chance to learn more about the birds we have and a few we don't!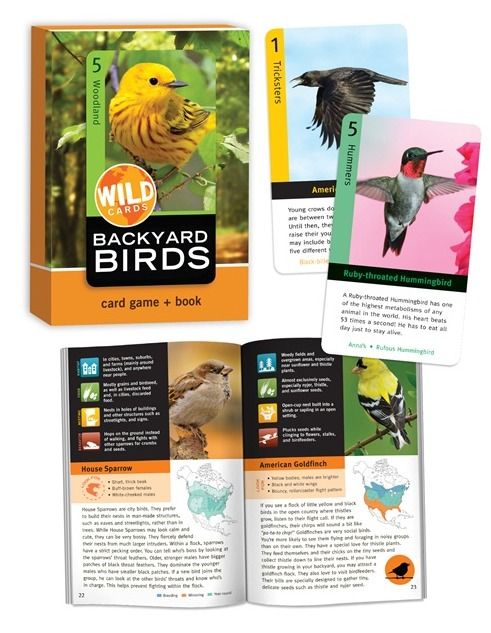 Cards and book set
These cards are wonderful! Included in the box is a card game consisting of 36 playing cards and a 32 page book with information on the birds! My kids were fighting over who got to look at the book first. We had to be reminded about sharing and taking turns. This set is $10.95 and geared towards ages 6 and up. Using the cards and book helps promote memory, concentration, reading, and strategic thinking.
Our main game with the cards was memory. This was fun for ALL the kids even the ones that are under age 6. Of course the ones that could read enjoyed it more as they read all about the birds that they collected.
Another game we played was a "go fish" type game except with 8 children wanting to play there were no cards left to draw from so they just had to match what was in their hands and then ask around to the other kids to find their other matches. Or, if you were the younger two lose your cards to the older ones who were paying more attention and had better recall!
My kids also just liked to look at the cards and quiz each other about the bird facts. Like I said earlier they love birds! Their absolute favorite thing was to match the birds that came to our feeders with the birds in the book and on the cards. Then they would show their daddy when he got home what birds they saw that day. I love their enthusiasm for learning new things and their love of nature and birds.
Love the way the cards and book fit into the box!
I've never been a huge bird type person and rarely remember what even the common birds are called. It's just not my thing. That's why this set was so wonderful for me. It gave me a chance to work with my kids on something they liked without having to rely solely on my memory(which really stinks). Makes for happy kids and a happy mommy! They can easily spend hours poring over the books and cards and looking out our large living room window. The only problem is keeping feed in the bird feeders. We even recently got a hummingbird feeder so we could see what hummingbirds we can attract in our area!
Birdcage Press also offers other card/book sets on different topics, not just birds! Make sure to go over to the
main Crew blog post
to see other reviews of these sets and more on their Backyard Birds set as well.
Pin It Now!