You might have noticed if you read my blog much that I love to read! I read as much as I can in my "spare" time. I hope and pray that all my children learn to love reading as much as I do! That is why we were all excited at getting to review a set of books from
Baker Publishing Group
. I love to read Christian Amish fiction and have enjoyed the chance to read aloud the
Lily Lapp books
to my children.
The two books we received to review are
Life with Lily
and
A New Home for Lily
. They are the first two books in a series focused on the life of Lily Lapp. So far, there are two more books that come after these two in the series. The series is written by Mary Ann Kinsinger and Suzanne Woods Fisher.
This series of books is unique within Amish fiction in the fact that Mary Ann Kinsinger grew up Old Order Amish and left the church after she was married. She knows first hand what growing up as an Amish girl is like and that gives a wonderful feel of reality to her books. You really are learning what it is like to live as an Amish girl. You really are getting a glimpse into the Amish world in these books!
The books are loosely based on parts of Mary Ann Kinsinger's life. They are by no means an autobiography but do reflect what her childhood was like. Mary Ann has also recorded events of her childhood on her blog titled
A Joyful Chaos
.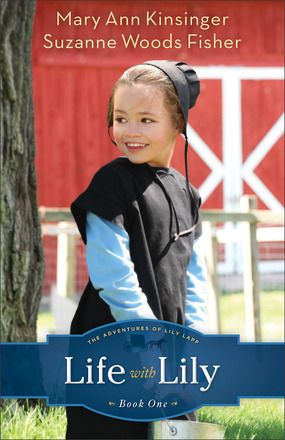 Life with Lily
follows young Lily Lapp and her family as she turns school age, has a new baby brother, and begins to discover more about her life and what her role is. Set in upstate New York this story is charming! Lily loves to have fun and tends to innocently get into trouble. She loves school until a new teacher takes over who doesn't even seem to like teaching. Available in paperback or ebook format this book sells $12.99 per book. These books are geared towards ages 8-12 but my entire group of littles ones as well as myself loved them!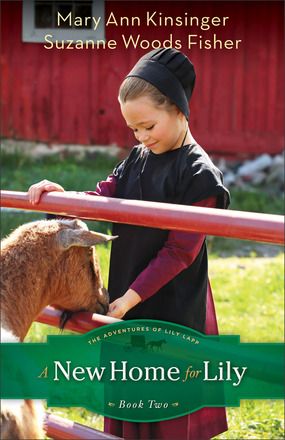 A New Home for Lily
follows Lily and her family as they move from New York to a new Amish community in Pennsylvania. Lily is not excited for the move but enjoys new adventures and meeting new friends! Also available in ebook or paperback for $12.99 and geared to ages 8-12.
I read these books to my children. My oldest daughter who is 8 helped by reading a chapter at a time out loud to her siblings. I would have had her read the entire books to them, but wanted her to have some fun listening too! Plus I loved the books as well. All of my children(well except for little Kierrah at 3 weeks now) were enthralled with the books and listened very well. They now play as if they are Lily and her brothers plus friends(with 8 kids she doesn't have enough siblings)! I enjoy seeing my children show me that they have comprehended and remember what they have read or listened too. I think play acting is one of the best ways to show this in the littler children.
We loved these books and can't wait to purchase the next two in the series when they are available. I love to read Amish fiction but had never thought that I would enjoy a children's book quite so much. If you have children who are older than the 12 years I recommend that they still give this book a try. Yes the language may be a bit more simple than they are used to, but I would say that they will still enjoy this story.
Read more reviews of the Lily Lapp books on our
Main Blog
for the TOS Crew reviews. Fifty different homeschool families have been given the chance to read and review these books so I'm sure you'll find lots of information to help you decide if these books are something your family would like to read!
Pin It Now!